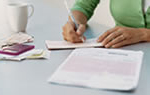 Pagaré Banamex es la mejor alternativa para invertir sin riesgo a corto, mediano y largo plazo el dinero que no deseas tocar.
Tu capital no tiene riesgo.



Tu eliges el plazo de inversión, desde 7 hasta 378 días.



Obtienes rendimientos en función del plazo y el monto de tu inversión.



Conoces los rendimientos que obtendrás desde la apertura de tu Pagaré.



Tú decides que deseas hacer con tu inversión al vencimiento: reinversión total, abono de tus rendimientos o reembolso total.



Fácil manejo a través de Audiomático, BancaNet o en sucursales Banamex.
Requisitos:
Celebrar el contrato respectivo.



Hacer un depósito inicial desde $2,500.00 pesos.



Ser mayor de 18 años.



Identificación oficial vigente: credencial de elector, INAPAM o IMSS, cartilla del Servicio Militar o pasaporte vigente.



Comprobante de domicilio: recibo de teléfono, luz, agua o predial.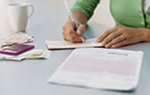 With Pagaré Banamex in Local currency you can choose the specific term of the investment that best suits your needs, from one day to 378 days.
| | | |
| --- | --- | --- |
| | | |
| | Time Deposit in Local Currency | |
| | | |
Main benefits
You can open more than one investment as part of the same agreement but with different terms and amounts



We take the total balance of all investments to give you better returns



Access to our Línea de Crédito para Emergencias (Emergency Line of Credit) (conditions apply)



If you have a Cuenta Maestra (Master Account) or checking account you can link it to your Pagaré. We add the balances of these accounts together to avoid collecting account handling charges



The moment you take out your Pagaré you will learn about the rate of return



You choose the type of reimbursement you prefer, whether interest, capital or both. Ask about our options
General benefits

Your rate of return increases according to the balance and the term of the investment



The balance of your Pagaré works as an average balance in order to avoid the charge of the managing account fee (payment scheme by operation).



Easy management through Audiomático, Bancanet or at Banamex branches
Requirements:
Sign the corresponding agreement.



Make an initial deposit of at least $2,500.00 pesos.



Be over 18 years old.



One of the following valid official IDs: voter's card, INAPAM or IMSS; military service card or passport.



Proof of address: telephone, electricity, water or predial (property tax) bill.