Banamex Promotions
Enjoy this benefits
for being Banamex customer.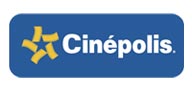 Promotions
We invite you to Cinépolis®
Libra Plus invites you to Cinépolis® 2x1 contact Banamex Libra Plus and request your folio.
Restrictions may apply.
Valid until June 30th.



The brands appearing in this site are property of their rightful owners, and so their use requires prior permission from their rightful owner.